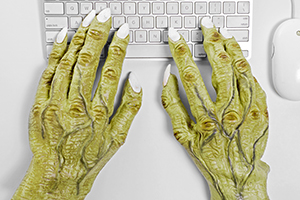 Halloween isn't the only thing that's right around the corner. It's also the time that HR professionals brace themselves for the spooky "end of quarter budget wrap-up" that lies just on the cusp of the upcoming hiring frenzy. Yes, it's a special time of year and the CivicHR team feels your pain.
No doubt you've been watching webinars, hopefully demoing products, reading white papers, and attending conferences advocating the benefits of HR technology. For some HR professionals, there is nothing more frightening than HR Tech. Even a tickle fight with Freddy, Jason, Chucky, and any of today's modern horror movie villains would be more preferable than installing a new piece of software.
We're here to assure you that you have nothing to fear.